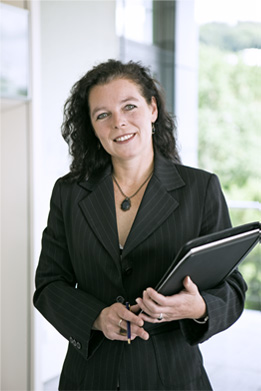 Members of the German real estate association (IVD) have demonstrated their deep professional knowledge. They are committed to accurate completion of orders and to advise their clients independently, extensively and professionally correct.
About me
Born 1965 in Wiesbaden – a real Wiesbaden woman
Graduating class of 1985 from the Gutenbergschule
Qualified as state-certified European secretary in Bad Homburg
Various positions in international companies in the Rhine-Main area
30 years at home in the beautiful Wiesbaden district of Nordost
Anyone – like me – who knows and loves this city and the region well, can not only assess the location of a property correctly, but also represent the advantages of living here in a much better way. Interested parties feel that they have been comprehensively advised if, in addition to their knowledge of the property, they can also know about their surroundings.
My education and professional experience:
Real estate consultant with IHK degree
Continuing education
(see qualifications in the real estate industry)
This guarantees you up-to-date and competent advice.
Personnel officer for executives in an international and renowned management consultancy
Safe contact with people even in difficult situations.
Training as a state-certified European Secretary (ESA)
Professional and friendly appearance also with international prospective customers.
My motivation and my credo:
A property is not just a house. It houses a life story and it is often not easy to say goodbye to it when life circumstances require it. For others, it offers the possibility of fulfilling a dream. For the new residents, it will be a home where they feel comfortable and secure. So I have a lot to do with people and emotions. This makes it exciting and varied, but also means that you are aware of your responsibility as a mediator.