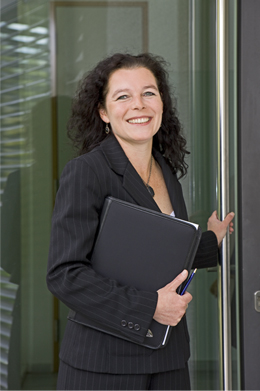 Members of the German real estate association (IVD) have demonstrated their deep professional knowledge. They are committed to accurate completion of orders and to advise their clients independently, extensively and professionally correct.
Relocation Services
Are you planning to settle in the Rhine-Main area as a newcomer? Do you have employees who are transferred to this region and would like them to be able to contribute all their manpower to the company from the outset? Or do you attach importance to the fact that your new employees from abroad quickly feel at home in the greater Frankfurt area? Then you and your family are in good hands with me.
I offer corporate clients a service for the smooth integration of new employees into the environment and the social environment – from the search for accommodation to the completion of all formalities. This allows your employees to concentrate fully and successfully on their tasks in the company right from the start.
To relocate one's personal centre of life requires a lot of effort, which in most cases cannot be done by HR departments or secretaries and is too much for private individuals. In order to guarantee a fast, smooth and effective processing, it requires professional support, which I will give you.
My range of services consists of:
The search for a suitable new home, which corresponds to your personal requirement profile
Preliminary inspections with examination of the core criteria and online reporting on request
Coordination and accompaniment during viewing appointments
"Interpreters" in English and/or French
Advice and support in contract negotiations and drafting
Completion of registration formalities with authorities and utility companies
The search for a suitable kindergarten or school with the desired type of school for your children
Sightseeing tours for you and your family to get to know the surroundings and leisure activities.
Since the tasks and demands of a change of location can be very different, my range of services is only to be understood as an example.
How can I support you personally – that I would like to coordinate with you individually. Please call me or use the contact form. We will then make an appointment so that we can get to know each other.