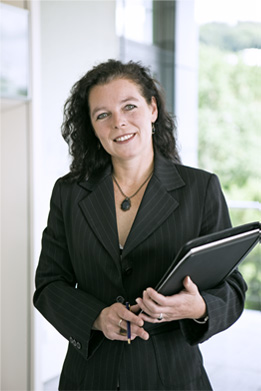 Members of the German real estate association (IVD) have demonstrated their deep professional knowledge. They are committed to accurate completion of orders and to advise their clients independently, extensively and professionally correct.
Real estate
Would you like to sell or rent out your property?
Many people are asking themselves this question, and rightly so. It seems to be easy to take a few photos, fill in a few fields, write some text and the ad is on the internet. Hardly published, the prospective customers already announce themselves, come and buy.
Sometimes it works that way – sometimes it doesn't. Are you going to leave that to chance? Or do you want to think after the notary appointment whether you have offered your property perhaps too cheaply?
Going to market with a realistic and professionally determined price is crucial. You don't want and shouldn't give away any money, but you may also have a time schedule and certainly don't want your property to be "burned" on the market.
There are numerous legal regulations that must be observed when selling or renting out a property. You should know and observe these so as not to run the risk of being penalised.
Have you thought about an energy pass?
Which energy certificate do you need for your house / apartment?
How to calculate the living space?
Do you have all the documents for your property?
Where do you get missing documents, which e.g. banks request for a financing?
First impressions count !!!
This also applies to the presentation of a property.
Are the photos in an ad professional or more of snapshots?
Is it still worth investing something in the property?
Do you know Home Staging? When does it make sense?
For many years I have been involved in the sale and rental of real estate on a daily basis. In addition to practical experience, I keep my theoretical knowledge up to date through regular training at the professional and central association of consulting real estate companies (IVD) and other educational institutions in the real estate industry. A regular exchange with colleagues and a good network prove to be helpful in the mediation of a real estate.
As a broker, I am a service provider; this means that all inquiries are answered within 24 hours. For me, service does not only mean good accessibility, but also individual viewing appointments and no mass events. In addition, all appointments made will be reviewed and documented so that you as the seller/renter can track the response to your offer.
You can expect the following from me:
Transparent property valuation and market report with comparable properties
Attractive and target group-oriented exposé with a creative headline and informative, honest description of the property with attractive photos and processed property documents.
Procurement of the possibly not available, but required documents
Regular information on the response to the advertisement and an activity report
Support in price negotiations
Credit assessment of interested parties
Commissioning of a draft contract
Rental contract preparation
Support in clarifying questions
Accompaniment to the notary appointment
Support and accompaniment during the handover of the property